The Eversource tree guys left the area under the power lines littered with logs — much more than I wanted to contemplate moving on my own — but I was hungry for the firewood in those logs.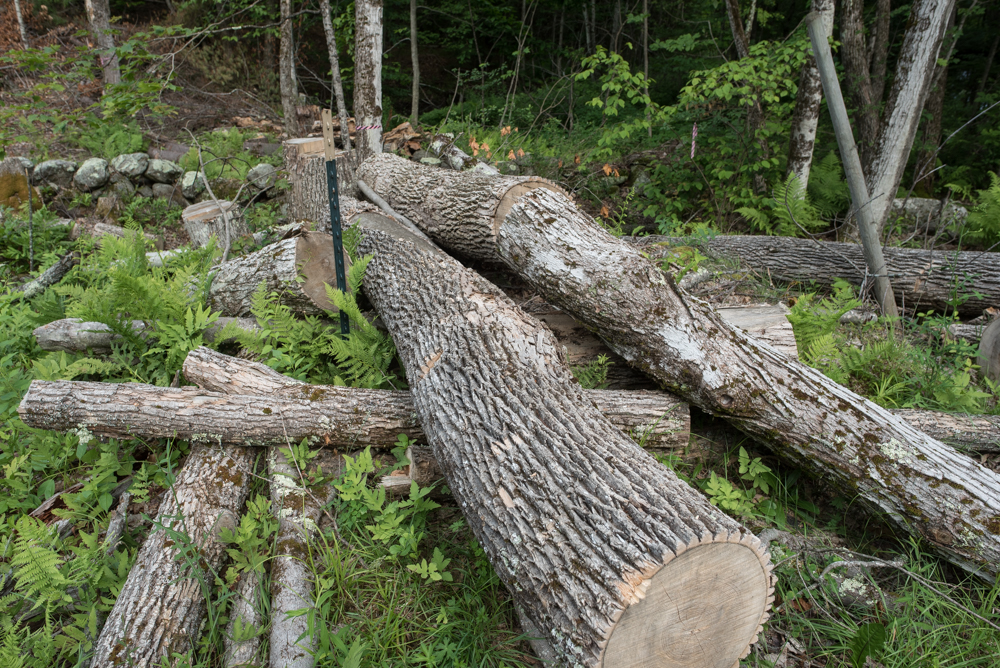 I was very excited when I saw the logs Mark had started pulling up to our processing area near the wood boiler.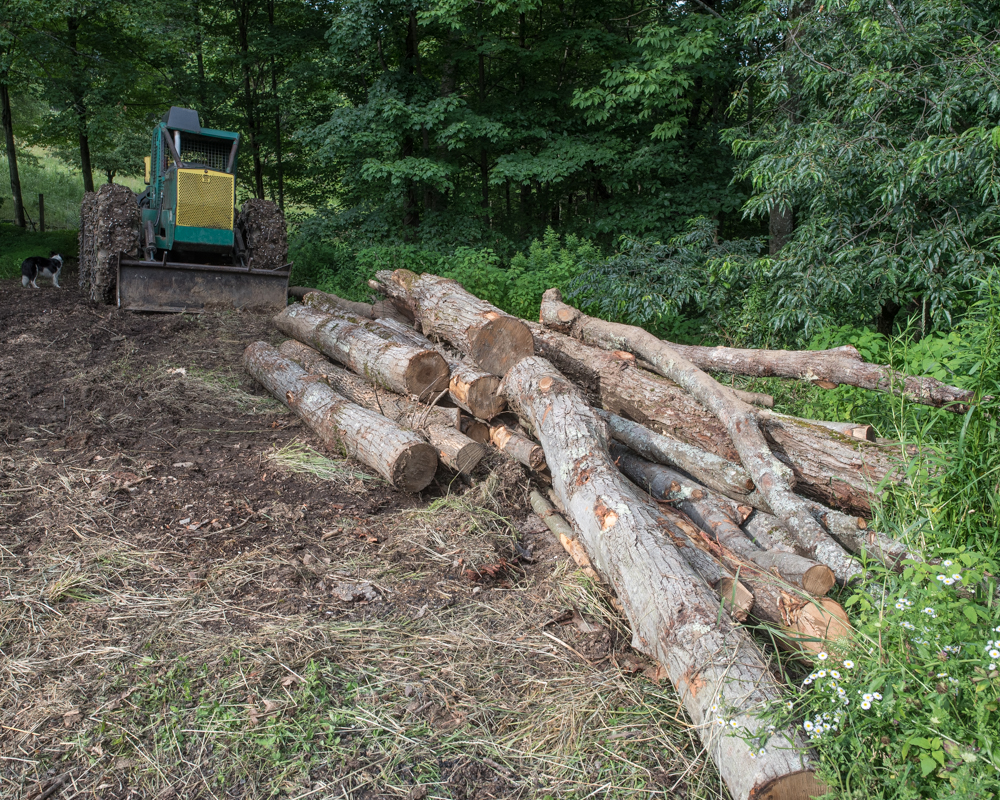 Unfortunately, my instincts about the bearing capacity of the pasture soils were accurate.  Despite aggressive tread and chains, the tires on Mark's skidder quickly loaded with mud, leaving him with essentially no traction.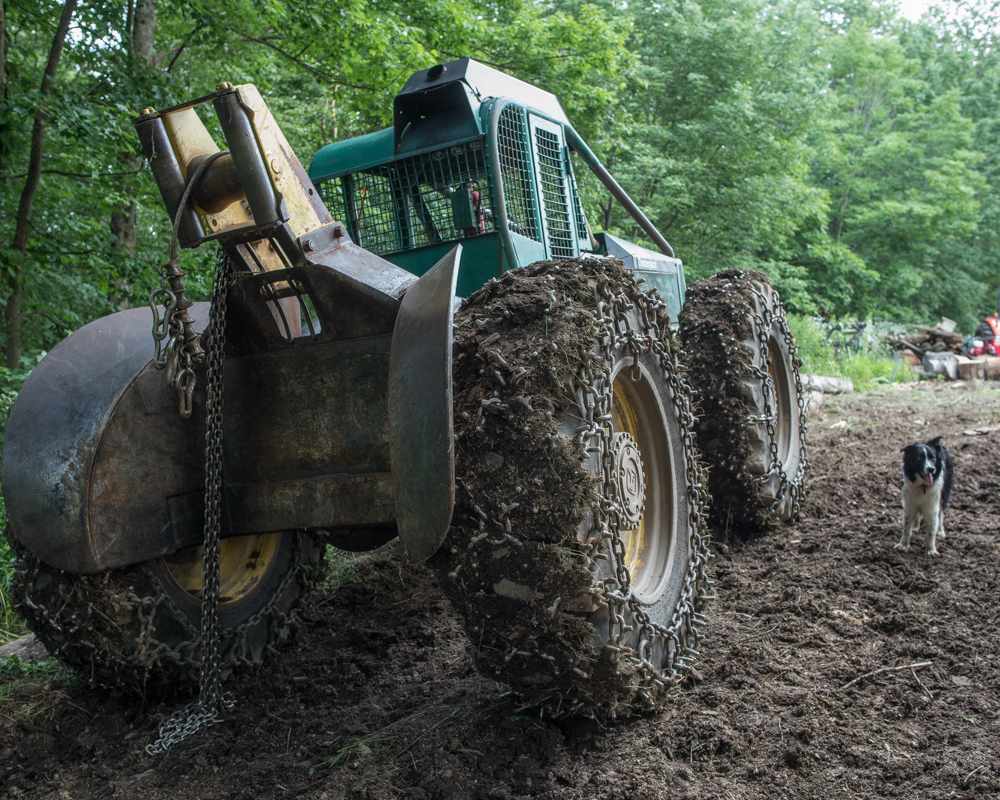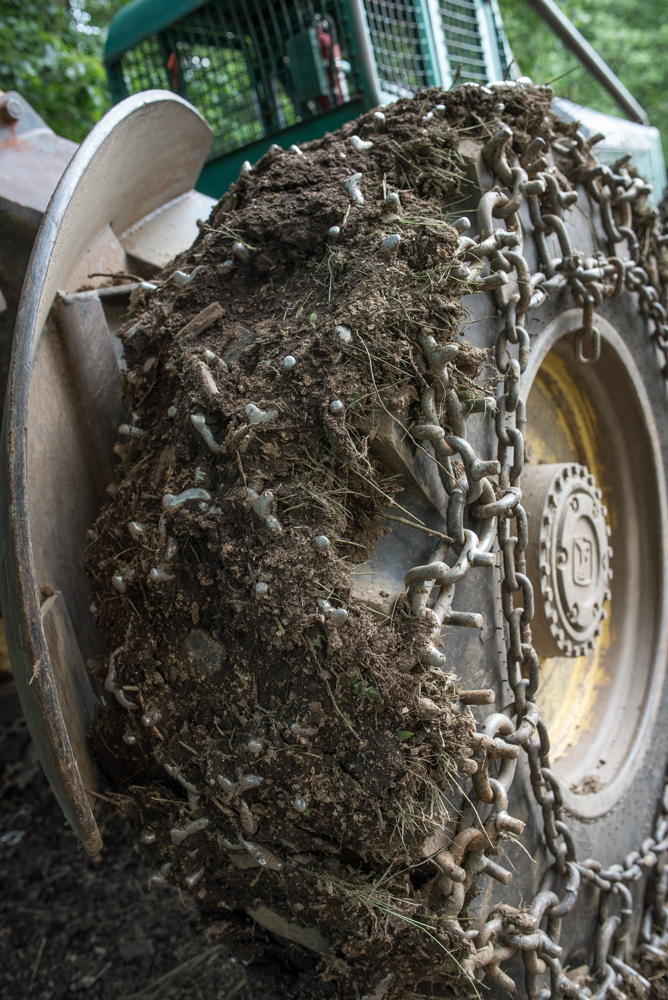 In this condition, the skidder went where it wanted and started to gouge out the hillside.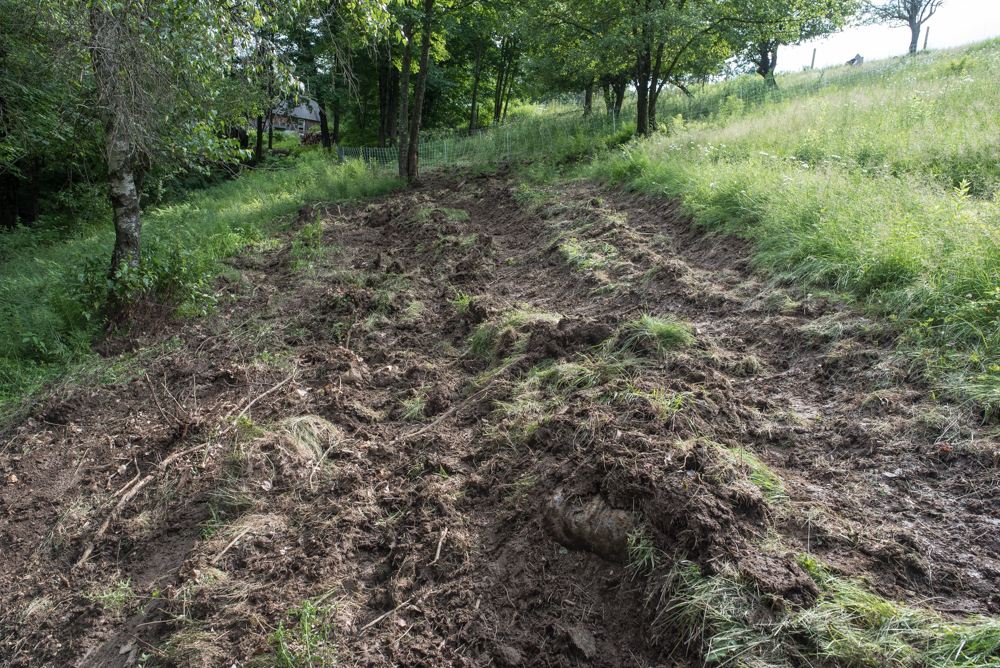 Mark made 2 trips with the skidder and decided that it wasn't working, and when I got home, I seconded his decision.  If it ever stops raining for a couple of days, the slope should stabilize, and then it will take less than a day to finish hauling the wood (about 8 cords worth!).  If it ever stops raining.
Tagged: border collie, Cass, Chloe, damage, firewood, Mark Smith, mud, pasture, skidder, sliding, Timberjack