We've gotten to the part of summer when the grass doesn't grow very fast, so I tend to forget that other things still grow well.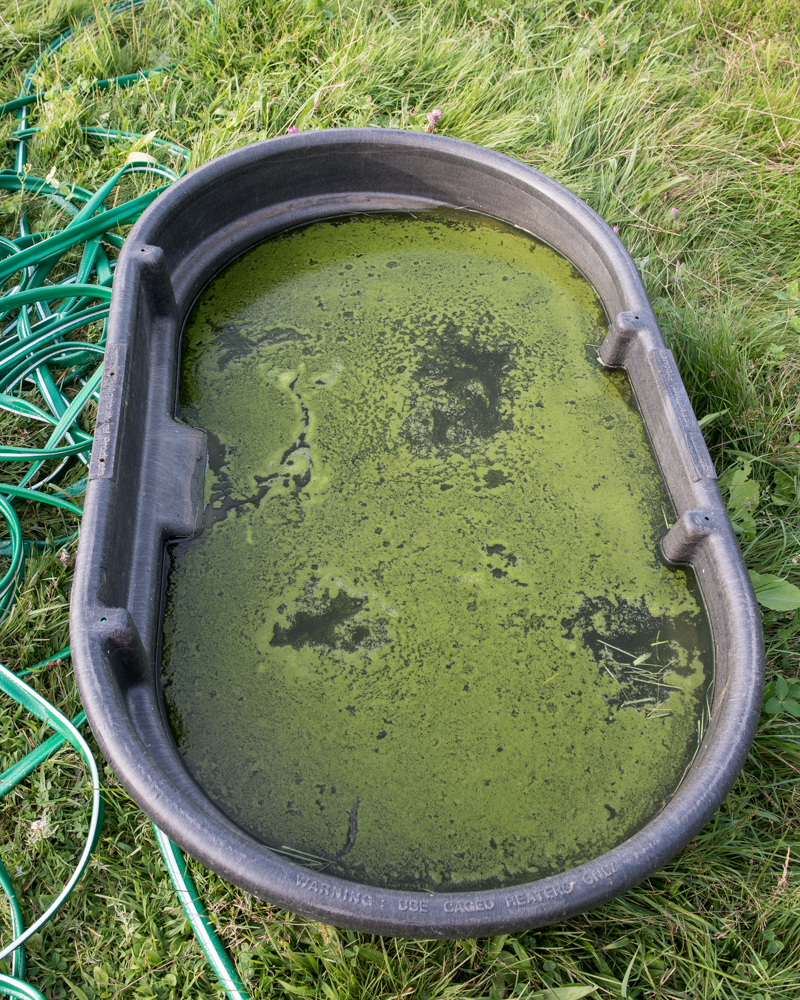 This is the water trough I keep in the training area so that the border collies have a way to cool themselves down when they're working sheep.  Yesterday I noticed a few green filaments on the surface, but I was surprised to see a full-on bloom today.  I'm not sure if this is a cyanobacterial or algal in origin, but in either case, a whole lot of photosynthesizing single-celled organisms are doing their thing.  And when I looked closer, I realized that their thing is blowing bubbles.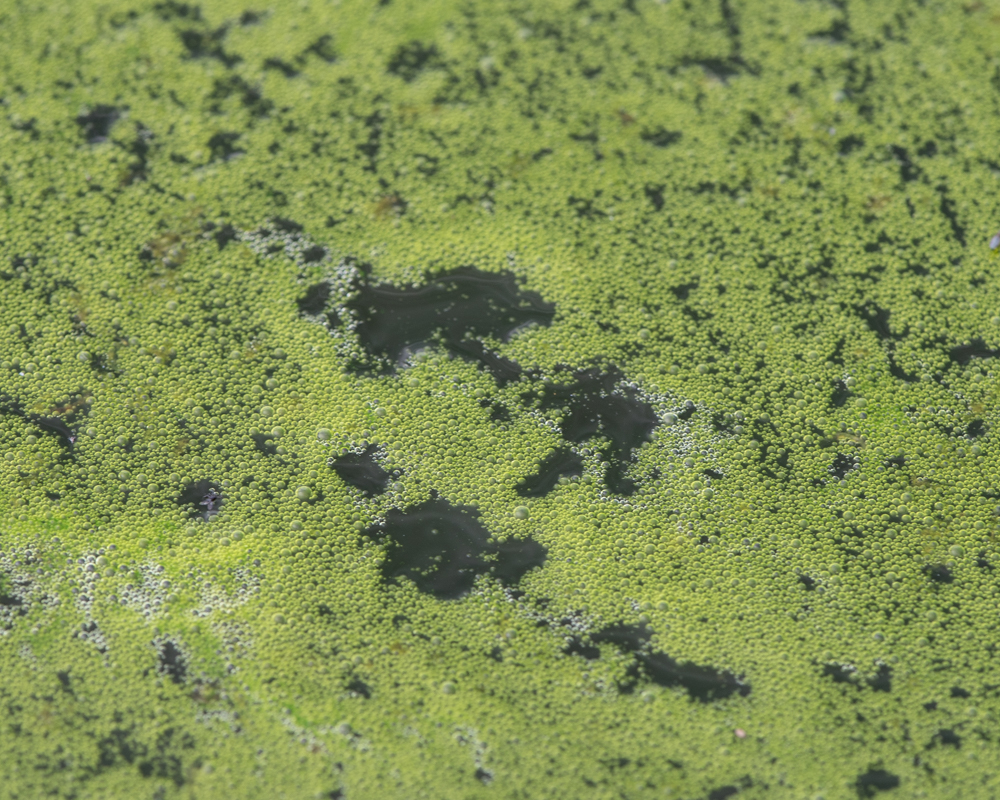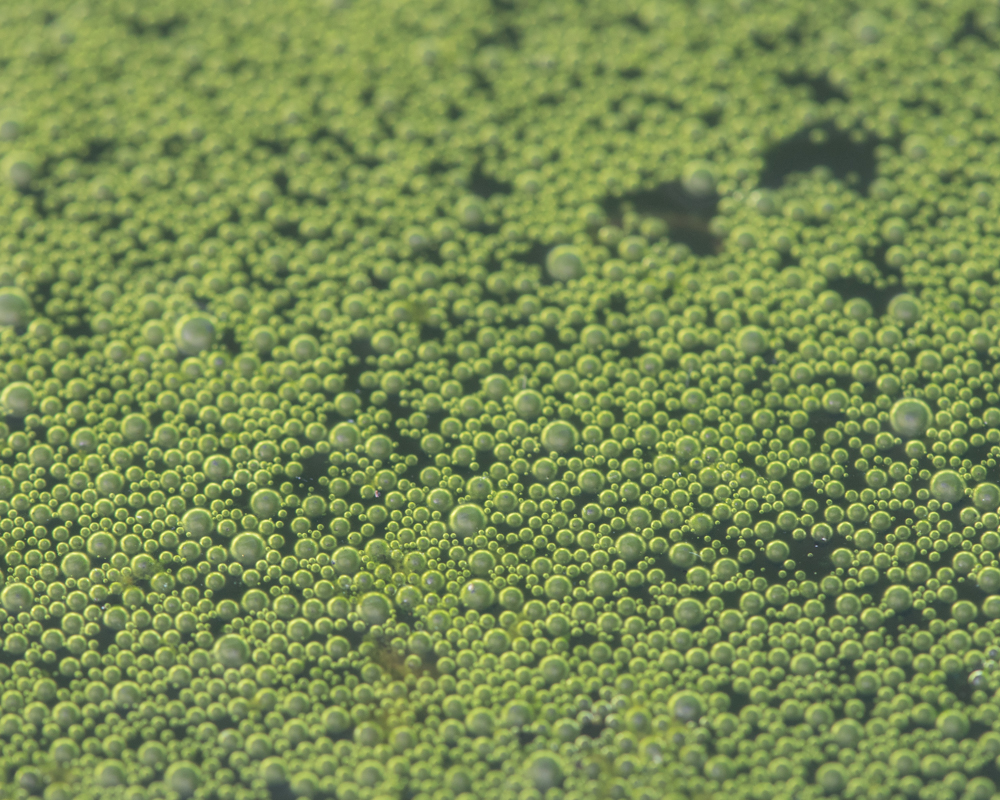 My best understanding of what's going on is that the critters in the tank, whether algae or cyanobacteria, are producing oxygen as a byproduct of their photosynthesis, and the surface tension is right to trap the bubbles rather than allowing the oxygen to escape into the atmosphere.  More intriguingly, I've read that cyanobacteria can manipulate the bubble formation to control their buoyancy, and thus manage the amount of sunlight reaching their photosynthetic machinery.  For those given to paranoia about sentience in lower life forms, game on.
Tagged: algae, border collies, bubbles, buoyancy regulation, Cass, Chloe, cyanobacteria, green scum, herding, oxygen, photosynthesis, pond scum, stock tank, water trough